This article is about the incarnation who appeared in Jonny's Golden Quest. For the once mentioned 1964 version, including her Comico appearances, and her The Real Adventures of Jonny Quest appearance (also called Rachel), see Mrs. Quest (1964). For the Future Quest comic incarnation, see Ellen Quest.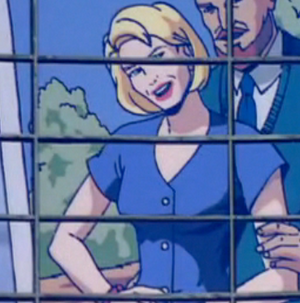 Dr. Rachel Quest was the world's leading biologist and the wife of Dr. Benton Quest. She was also the mother of their only child, Jonny. She died after being kidnapped by Dr. Zin, during her first and only mission.
Appearances
Edit
Ad blocker interference detected!
Wikia is a free-to-use site that makes money from advertising. We have a modified experience for viewers using ad blockers

Wikia is not accessible if you've made further modifications. Remove the custom ad blocker rule(s) and the page will load as expected.